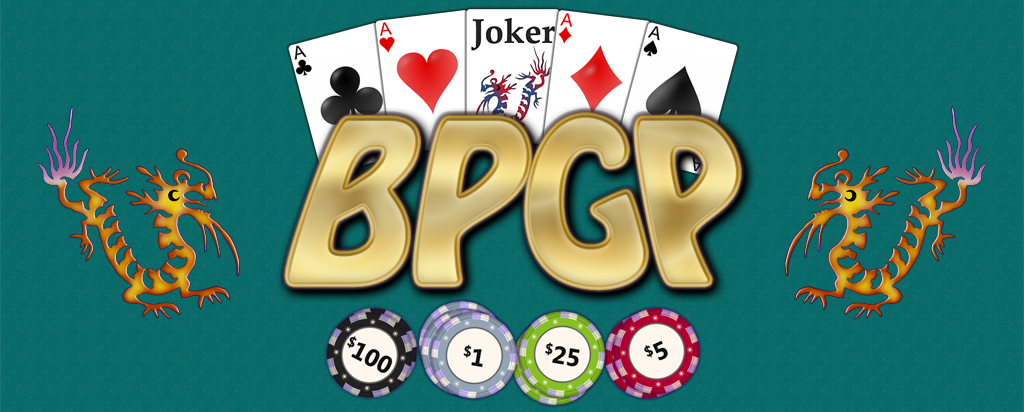 Bub's Pai Gow Poker
DESCRIPTION
(Discontinued)

A true-to-life pai gow poker simulation, developed by a former Las Vegas casino dealer. Test your skills at Bub's House without risking your wallet!
---
FEATURES
Unlimited $500 buyins, no in-app purchases required
Set your definition of "bankrupt" in the Options menu (< $1 -$100)
Bonus and Insurance side bets
$5+ Bonus wagers are Envy Bonus qualified
Bank Mode lets you play against randomly-generated AI players
Set the AI players' bet behavior in the Options menu
House Way and Forfeit options
Outcome summaries at the end of each hand
Check your player history with the Stats menu
$1 – $5000 wager limits for each bet type
5% house commission enforced
2 deck styles – Classic and Large
For the superstitious, choose your deck color in the Options menu
---
RELEASE NOTES

February 4, 2018

Support, updates, and new sales have been discontinued.

March 23, 2017
Version 1.10
The Bonus payout will now pay on the highest return instead of the highest hand.
(Example: A straight beats 3 of kind, but the trip has a higher Bonus return.)
---
INSTALLATION
Administrator privileges required.
Download the file and double-click to start the installation.
Follow the prompts.
---
MINIMUM SYSTEM REQUIREMENTS

PC
Operating Systems: Windows 10, Windows 8.1, Windows 8, or Windows 7
Processor: Dual Core 1.3 GHz (Intel or AMD)
RAM: 1 GB
Hard Disk: 80 MB
Video Card: DX11 graphics device with feature level 9.3 capabilities
macOS
Operating Systems: 10.12 Sierra, 10.11 El Capitan, 10.10 Yosemite, 10.9 Mavericks, or 10.8 Mountain Lion
Processor: Core 2 Duo 1.60 GHz
RAM: 2 GB
Hard Disk: 82 MB
Video Card: OpenGL 4.1 graphics device
---
Copyright © 2017 JL Evans.
All rights reserved.